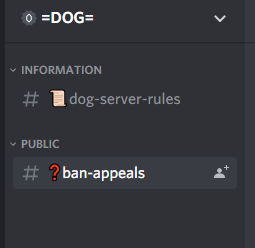 If you feel you are unfairly banned, follow these instructions:
First join on our Discord channel. (if you don't have an account you will have to create one)
Once you've signed up go to our ?ban-appeals section, write down the name you use in game, what time you were banned and why you shouldn't have been banned.If the administrators find out that they have made a mistake in the evaluation, you will be immediately readmitted and you will be able to enter our server again and continue to play freely.

Warning! Always follow these rules:

1. Explosives do not work on the server!
2. Commander is disabled
3. Flag by Flag when less than 12 players.
4. No Cheating/Glitching of any kind !
5. Tweaking will result in an instant ban!!!
6. No abusive behaviour or racism (swearing is tolerated within reason).
7. If you play on the server regularly please stick to ONE account name (this saves us a lot of time). If you do wish to play under a different name please make myself or another admin aware before doing so. You will get banned for "fakenicking" especially if you don't answer an admin when questioned.